Men's Transformation Series
Journey (back) to your authentic self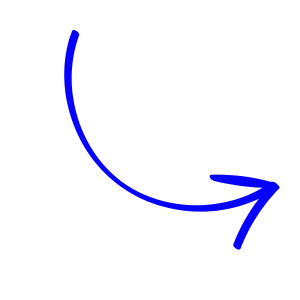 MISSION: (If you choose to accept)
To connect you to your authentic masculine power and intuition, enhance your leadership abilities and contribution to your family, business, and humanity.
"Kim White has made a huge impact on my personal and professional life. I highly recommend him to anyone who wants to greatly increase their effectiveness and maximize their energy." Gino Wickman


"Having helped thousands of men in one on one sessions to transform their lives over the past 30 years, I am excited to be able to bring this content into a group setting.
By following their intuition and strengthening their foundation with God, the men in the group are able to empower each other along the journey.
Spend a year transforming your blockages into freedom and building a foundation by learning significant behaviors that will last you a lifetime!"
- Kim White
Imagine what you could achieve by growing your connection with God and your Intuition to amplify your authentic power. Your life will transform in ways you never thought possible.

Increase your contribution to your family, business, and humanity.

Find renewed purpose in your career, and have your relationships with your partner and children become deeper and more connected.

Discover a newfound confidence and self-worth that may have been hidden before.

Gain more awareness and tools to transform your life.


Access the power within you to transform your life.
"This group creates an extremely unique environment where you can have open discussions with other business owners about improving your thinking, life, and relationships led by Kim and his amazing instruction and insights." Gordon Hilleque
Quarter 1 -

 
The Stages of Development for Men
Understanding the development of boys into men.

How Men are obedient to God (their intuition), and then their wives (not the other way around), and how and why men screw this up.

Build inner strength and strong boundaries with "The White Picket Fence" healing for self, family, and business.
Quarter 2 -
Listen to and take action with your intuition.

If a man listens to his intuition, others trust him and can follow him.

To have a great future, we release the pull and burden of our past.
Quarter 3 -
Contribution and Leadership
Leadership is Action, not Position

Remove limitations and blockages from your environment of origin with "The Lampshade" healing

Be seen and heard by others.
Quarter 4 -
The bubble - what it is and how to live outside of it
In the bubble is a fearful ego-filled world; outside the bubble is God's abundant universe.

If someone doesn't believe in God, life is hard and they don't have the ability to ask outside of themselves for help.

Are you a Man of God, A leader, or a Role Model
See what past participants are saying
"Kim White is a very unique coach. As an elite athlete himself, he has the attributes and the ability to help coach people who need him. At the end of the day, a good man does the right thing for his family and his community. Being strong as a man makes all of those things easier but understating how all of that works in 2021 can be confusing. Working with Kim is helping me amongst others be the best versions of ourselves."

Dan O'Shaughnessy

"I've worked with Kim White for the last 10 years. The opportunity to join the Men's Transformation group was a no-brainer. As usual, Kim's authentic energy and eye-opening insights were just what I was expecting, yet the impact exceeded expectations. I would highly recommend it."

Dr. Frank
"I've been associated with Kim for over six years. His insights and guidance have been truly instrumental to my business and personal growth. I like to tell people that Kim is my "secret weapon" to accelerated growth and staying true to my core self. Being part of the Men's group adds another dimension to his work. Associating with a group of like-minded people unlock's a new level of creative energy, ideas, and awareness. I truly look forward to each time we meet!"

Bob Cacciabeve

"Kim leads our group with intuition providing guidance and resources even before I think I need them most in my life. It's a blessing to be part of a warrior tribe led by a true spiritual warrior."

Jack Bayramyan
"There are few people in the world gifted with magical powers to ease the pain and suffering of another human being and transform their lives in a profound way. King Arthur with his "sword", Sir Lancelot with his "lance", and Merlin with his "wand", are a few who hold this place in our folklore.

I put Kim White in this mystical category. My wife Lorie and I have been working with Kim for over a decade. When I first met Kim I was in deep personal suffering and anguish. Kim lifted that pain from my heart and turned it into love and inspiration, transforming my life and my Relationships. You would be foolish not to work with this saintly spirit."
4 Quarters With Kim White, "The Life Architect"

Understand The Development Of Boys Into Men

Understand How To Access Your Warrior Instincts

Learn about your intuition and to take action with it

Transformative Group Clearing Session each quarter

Learning to live outside "The Bubble"
Friday, July 14th, 2024, 9 am to 11 am ET
Friday, October 13th, 2024, 9 am to 11 am ET
Friday, January 12th, 2025, 9 am to 11 am ET

Friday, April 12th, 2025, 9 am to 11 am ET
The Men's Transformation Series includes a discussion and transformational clearing session each quarter.
Registration will grant you access to all four workshops for the series.
Fee: $2,000 per Four (4) quarterly workshops
Do you know if the workshops are live?

All Men's Transformation Series workshops are virtual, meaning they are conducted live via Zoom.

You will receive Zoom link and info prior to each quarterly workshop.
Is there a money-back guarantee?